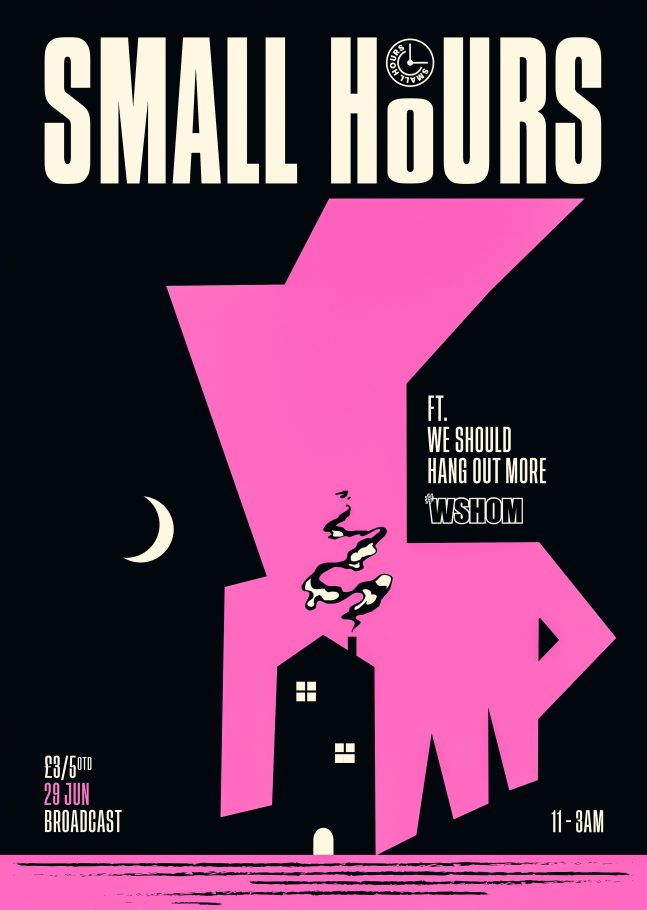 Small Hours ft. We Should Hang Out More
Small Hours welcomes WSHOM – We Should Hang Out More to the Broadcast rave cave!
With recent appearances at Fly and Riverside festival as well as residencies at the mighty Sub Club and Berkeley Suite, this pair know how to throw a party.
After their cracking recent releases and more in the pipeline, we're absolutely buzzing to have them join us for their Small Hours debut. Expect no less than a belter!
Tickets £3/5 otd – https://www.residentadvisor.net/events/1277665