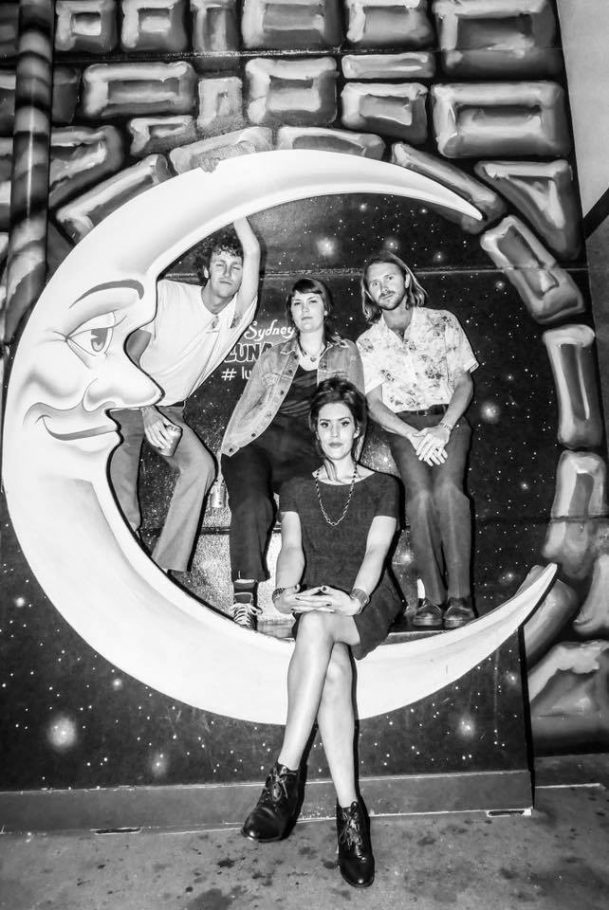 The Dandelion + Black Cat Revue + Lo Rays
PCL Presents
THE DANDELION
+ Black Cat Revue + Lo Rays
Tuesday, 16th December
Broadcast, Glasgow
———————————-
18+ Only
Doors 7pm
———————————–
Tickets available via See Tickets and in store at Tickets Scotland
https://www.seetickets.com/event/dandelion/broadcast/1293288
Ex The dolly rocker movement, The Dandelion weave an old kind of magic. Their own mix of musical spells are not unlike those woven in the 1960?s and have seduced many believers in their brief musical career.
What started as a studio project evolved into a live band led by Natalie de Silver who writes, records and produces the band?s original material. The Dandelion?s 2nd LP titled Seeds Flowers and Magical Powers of The Dandelion caught the ears of many listeners around the globe, many of whom catapulting it to their favorite album of 2015. In 2017 Natalie begun working on a third album titled ?Old Habits & New Ways of The Dandelion. This record is currently being mixed and will be released in the coming months.
Last year, The Dandelion joined the Gizzfest, curated by Ozzie favorites King Gizzard and the Lizard Wizard. They are currently preparing for a European tour in spring of 2019.